Dr. Carla LaLande
I am very passionate about prevention; the more issues and diseases that can be prevented, the better! I enjoy teaching children and parents about dental health, and the role it plays in overall wellness. This helps them to develop good home dental hygiene habits, make healthy eating decisions, and to care about their health.
As a mother, I understand a parent's concerns and always respect your wishes. I also know how to connect with children on their level, in a way that helps them feel at ease and even excited about seeing the dentist.
I feel so blessed to come to work every day and help my patients: I treat them like I would treat my own children. There is nothing more rewarding than earning children's trust and having them give me a big hug at the end of an appointment, saying they can't wait to come see me again!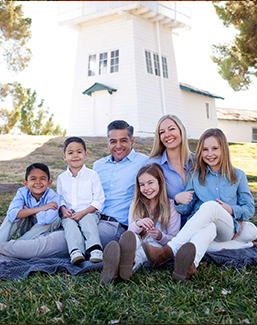 Education and Professional Affiliations
Doctorate of Dental Medicine – University of Nevada School of Dental Medicine
Master of Science in dentistry and certificate in pediatric dentistry – Virginia Commonwealth University School of Dentistry, Department of Pediatric Dentistry
My patients' safety, health, and comfort are my main concerns. Through continuing education, I ensure I am up to date on the latest research and treatment options, so I am able to provide the ideal care.
In addition to participating in study clubs, I regularly attend meetings and lectures locally, regionally, and nationally. This enables me to learn from leading practitioners and researchers, as well as my peers.
I am an active member of the:
American Board of Pediatric Dentistry
American Academy of Pediatric Dentistry
American Dental Association
Nevada Academy of Pediatric Dentistry
These organizations provide a range of opportunities for me to study the latest information and keep abreast of ongoing research.
Beyond the Office
I grew up in Lake Havasu City and have lived with my family in Las Vegas since 2008. My wonderful husband and I have four amazing young children. We love to spend time together hiking, biking, and boating, when we are not busy with kids' sporting and musical events.
My free time is spent working out, reading, and enjoying the company of friends and family.